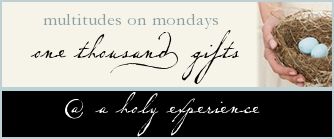 109. Time away to reflect on the last 5 weeks
110. Drives to Amish country where we laugh about pretzels
111. friends that get just as excited as I do about a school house of Amish children
112. Friends that let you go into the ugly cry
113. Hugs!
114. The Principal who made it possible for me to go to Relevant
115. Extra night of travel to decompress alone in a hotel room before re-entry into life as wife and mom
116. Mini deodorant found in my carry on!
117. Friends that live in my computer that I met in real life and….wait for it…HUGGED!
118. Vision for where my blog is going